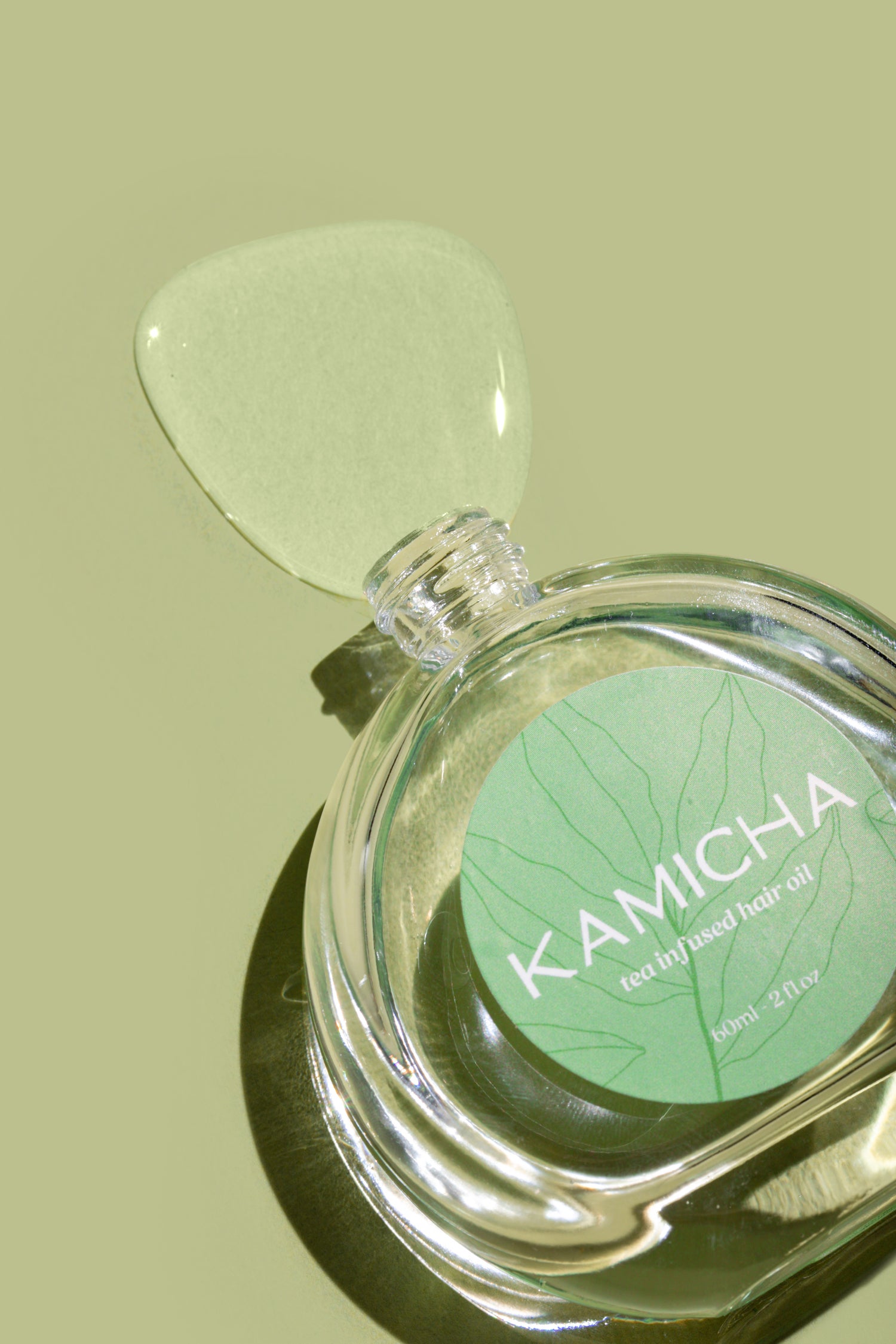 You don't need much to shine, you're already marvelous ✨ But what if there was a little bottle of magic that could help you shine even brighter, especially when you really need it?
Not only is hair oil like a vitamin boost for your hair, but it's also a great styling aid.
Here are just a few of our favorite things about using hair oil
🎁 Moisturizes hair and prevents breakage and split ends for healthy, strong hair
🎁 Detangles hair for easy styling
🎁 Protects hair color so your hair stays vibrant
🎁 Tames frizz, giving hair a smooth, shiny lookAnd finding the right hair oil can really do wonders for your luscious locks.
What makes KamiCha like no other hair oil on the market?
To create our unique hair oil, on top of nutrient-rich rice bran oil, we use a fermentation complex of oils, created by a Korean beauty care lab, that no other hair care product has. This complex includes argan oil, camellia seed oil, green tea seed oil, sunflower seed oil, and sweet almond oil. And they're fermented for over 100 hours, which makes them super rich in nutrients and boosts their penetration so that your hair fully absorbs all the rich benefits of each ingredient.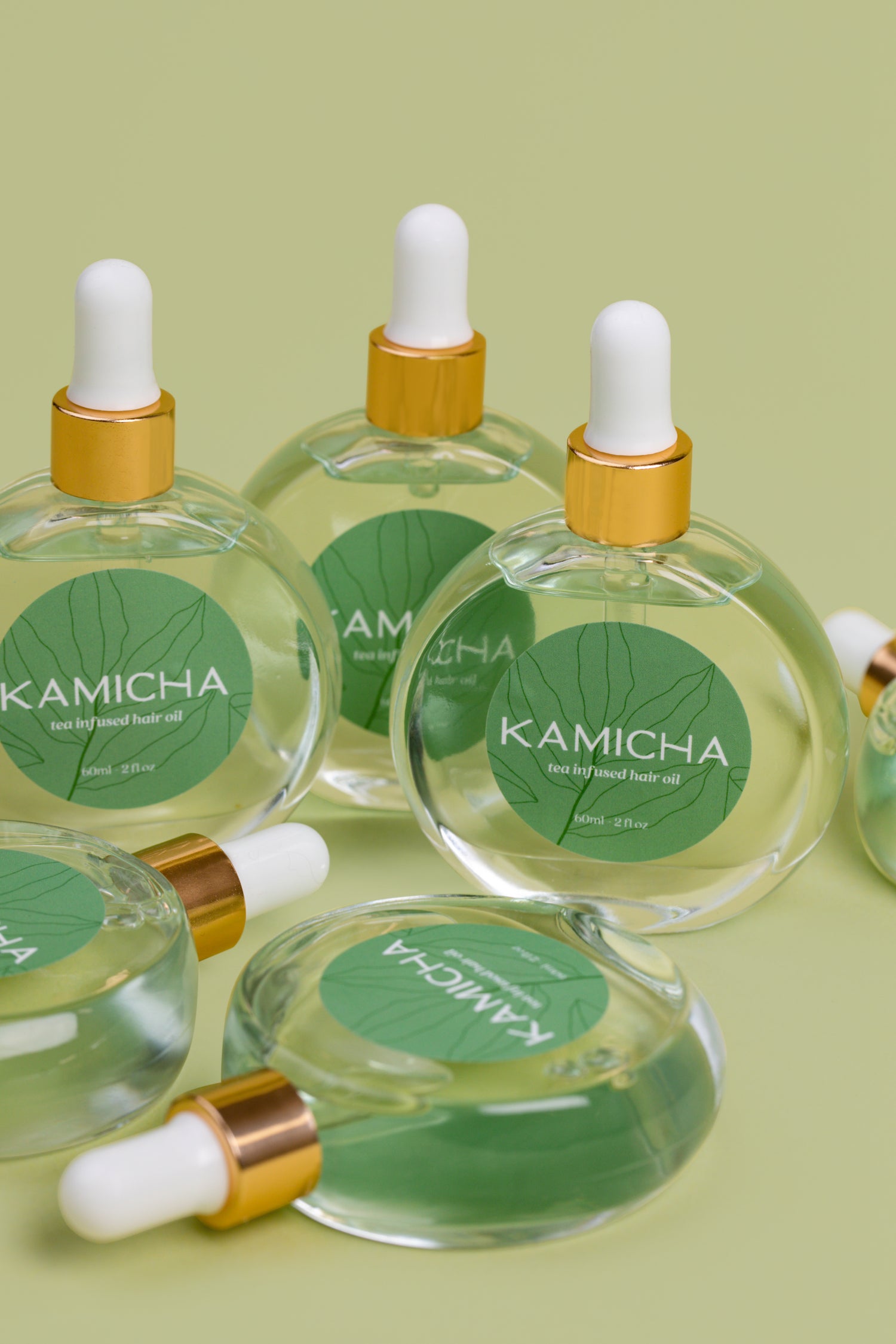 KamiCha Tea Infused Hair Oil revitalizes damaged hair, tames frizz, and gives hair a smooth shine through the modernization of ancient hair care rituals, using rice oil and rigorously fermented tea oil, so that you can step out the door with hair that makes you feel ready to take on the everyday hustle.
Shop Now
What they say about us:
"I've been testing this for about a month and I am OBSESSED! It smells so good and makes my hair soft and shiny. What I love about this hair oil is that even when I apply it to dry hair it feels lightweight and doesn't weigh down my hair. This hair oil keeps my hair shiny and smelling good throughout the day." – Anny

"This is a thoughtful product that does wonders for my hair! I've found myself missing it if I skip it on my wash days–that's how I know I loved it"

"Pretty much magic in a bottle." Bailey W.
Rest assured that all of our ingredients meet EU quality standards, so you know you're getting a clean and safe product.
Have the softest hair you didn't even know you could have.
Fermented Green Tea & Rice Infused Hair Oil
Regular price
Sale price
£34.00 GBP
Unit price
per
Sale
Sold out
Share
View full details